---
Our Comic Relief Joke Competition Winners
---
In response to this eloquent and persuasive request, Mrs Parkes along with Governors – after careful consideration of the points made – have agreed to the proposed budget increase.
---
Food Bank 2022
---
Visit to Dudley Council Chambers
---
National Storytelling Week
---
Governors' Meeting
George (Curriculum Minister) and Maya (Primary Minister) joined our Curriculum and Standards Governors' Meeting this week. They learned a lot and shared their own ideas too.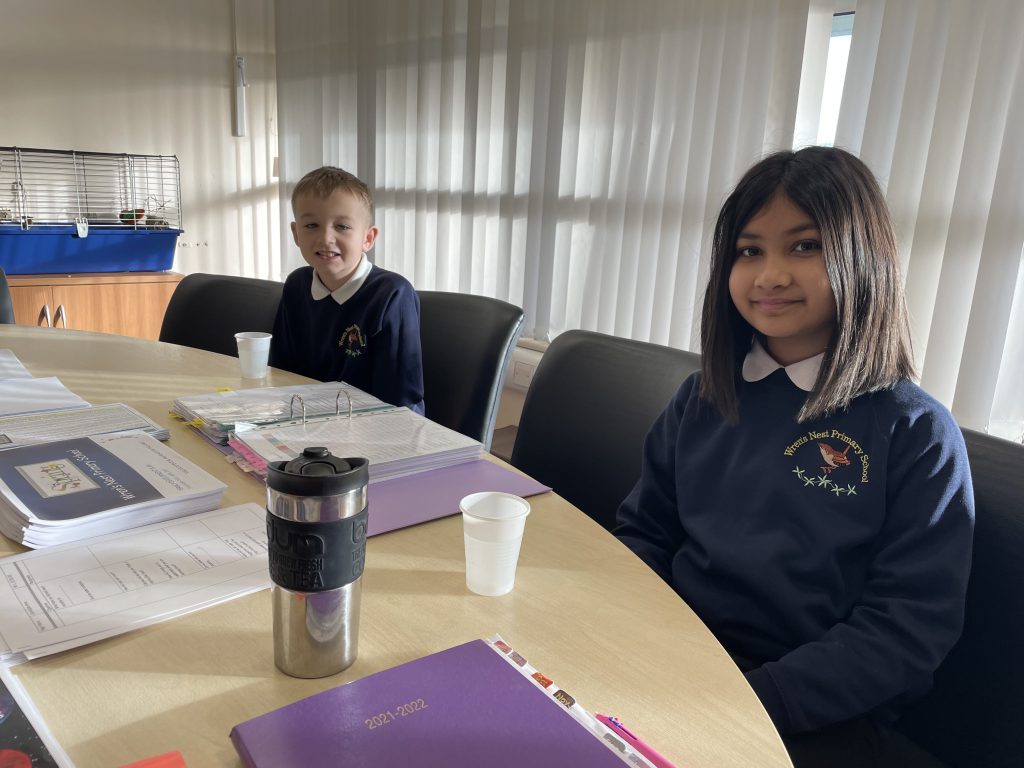 ---
Welcome message from our new Global Environment Ministers
---
Christmas Jumper Competition
---
Shoe Box Appeal
We are incredibly proud to have sent off 16 fully packed shoeboxes today for the Operation Christmas Child appeal. Here are a few images of our Primary Minister, Behaviour Minister and Community Minister handing them over this afternoon.
---
Bonfire Night Safety Poster Competition
And the winners are:
---